The 2018 Mercedes-Benz Sprinter: the gold standard of the transportation industry.
June 06 2018, Mercedes-Benz Rive-Sud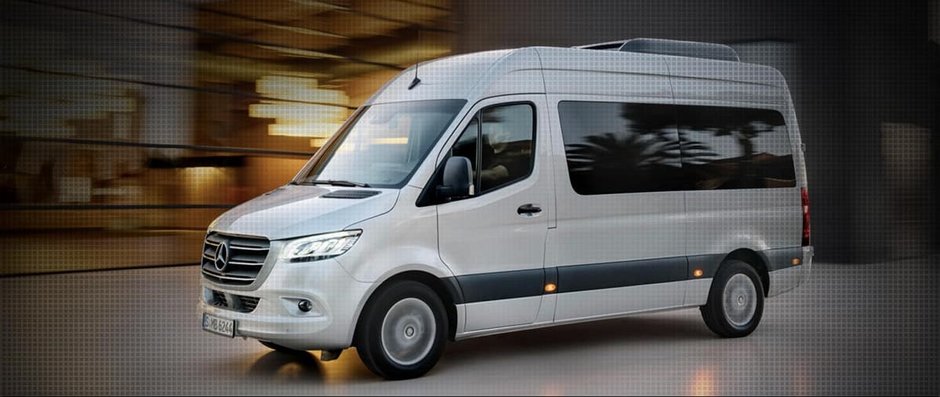 The Mercedes-Benz's brand is best known for its luxury sedans and SUVs that most drivers dream about and that make a lot of heads turn on their passage. However, you'd be wrong to thing that this iconic German brand is only present in the passenger vehicles' segment. The manufacturer has been selling the Sprinter since 1995, a transportation van that – as most other products signed Mercedes-Benz – represents the gold segments of its sector. Contractors and business owners looking of a solid, reliable and connected fleet, don't waste any second and go to Mercedes-Benz Rive-Sud, your Mercedes-Benz car dealer on the Boulevard Taschereau.
Because Mercedes-Benz could care less about the average.
It's pretty hard to utter « Mercedes-Benz » and « average » in the same sentence without separating them with at least a « superior », and the validity of this hard-won reputation is palpable even in the transportation vans' segment. Since the introduction of the Sprinter 20-odd years ago, Mercedes-Benz never hid its intention to make it the gold standard of its sector and translated this promise into action by making the first van with an ABS (Automatic Braking System). To put it simply and faithfully, let's say that the Mercedes-Benz Sprinter represents the best of automotive versatility and interaction intuitiveness in an attractive package. One might also point out that this van is very eco-friendly workhorse that offers unparalleled cargo space and a more than respectable power. It's a pretty good deal, all things considered.
Performance, cargo space and technologies.
The Mercedes-Benz Sprinter comes with a 3-litre (6-cylinder) Bluetec diesel engine that delivers up to 188 horsepower. The superior management of the 5-speed automatic speed and the 325 lbs-ft. of torque make the Sprinter the Van with the most efficient power in its segment. It's not the only aspect where it dominates, though. With 15 m3 of cargo space, you won't find any vehicle of this category that offers you as much versatility. What about the technology, now? Mercedes believes that the future of the automotive industry is in automation and that the integration of cutting-edge technologies can give a serious competitive advantage to its business clientele. On top of the traditional safety and infotainment features, we should mention briefly the MBUK system that can learn from its driver behaviour and adapt accordingly. For a work fleet, the Mercedes-Benz Sprinter is just the right combination of hardware and software, and a proven value.
If you think that the Sprinter is just what you and your business need, go to Mercedes-Benz Rive-Sud, your Mercedes-Benz car dealer on the Boulevard Taschereau, to learn more about it.