The smart fortwo Coupé: the pulse of the city.
December 20 2014, Mercedes-Benz Rive-Sud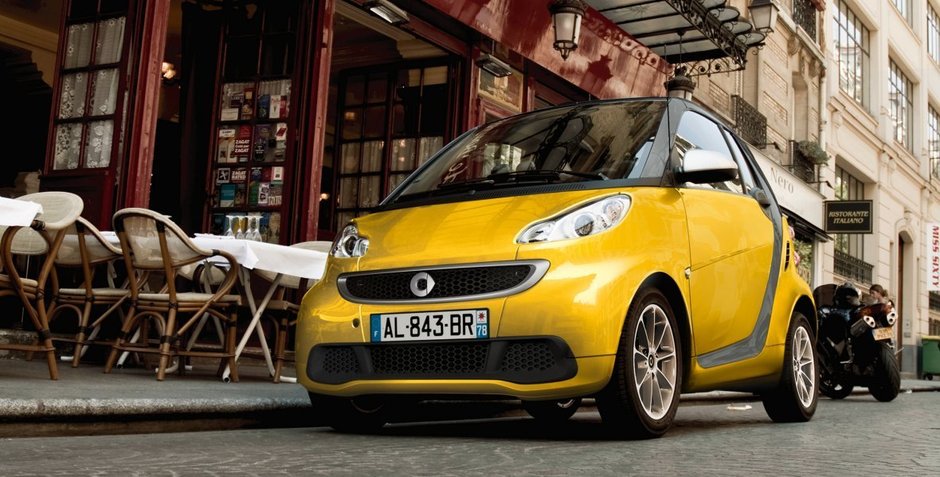 Perfect for the city, the smart fortwo Coupé 2015 is available now at Mercedes-Benz South Shore in Greenfield Park and on the South Shore of Montreal near Laval and Boucherville. Go for a walk in the city, find without problem a parking spot and come home with a smile once your ride is finished with your new smart fortwo Coupé 2015.
Recognize the smart fortwo Coupé on the first look. Perfected by art, the new design of the smart fortwo Coupé 2015 gives a tonic and masculine look, without taking anything away from its own inimitable character. In the city, the smart fortwo Coupé is recognized by all with its single body. It proposes an exclusive combination of metallized tridion safety cell and solid finish body panels, metallized or matte. Book a test drive now or drop by Mercedes-Benz Rive-Sud today, just steps from Montreal, Laval and Boucherville!
Key features of the smart fortwo Coupé 2015:
Two versions: smart fortwo Passion Coupe and smart fortwo Pure Coupé
Powerful, clean and economical engine
smart security concept for full protection
5-speed automatic transmission with manual mode
Electrically operated tailgate
Shift knob and leather-wrapped steering wheel
Automatic air conditioner, cruise control, electric locks, keyless entry and standard electric windows
To learn more about the smart fortwo 2015, smart promotions in progress, our smart financing offers or our dealer Mercedes-Benz South Shore to Greenfield Park on the South Shore of Montreal, contact us online or by phone at 1 855 886-0989.