The 2018 GLE SUV, face winter with style.
November 27 2017, Mercedes-Benz Rive-Sud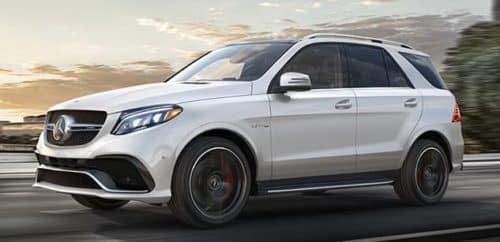 With winter fast approaching, now is the right time to get a fully-equipped brand-new car to be able to cope with the most extreme conditions. Nothing better than an SUV that holds the road to accompany us on our long journeys. At least, that's what your Mercedes-Benz Rive-Sud dealership, located near Montreal, recommends. Furthermore, with personalized financing options, nothing is simpler! Did you know that Mercedes-Benz will offer no less than 8 different SUV models in 2018? This says a lot about the popularity of this vehicle. With Mercedes-Benz, your car does much more than simply transporting you from point A to point B. Above all, it represents the perfect partner for all your trips while guaranteeing comfort and safety. Now, let's take a closer look at the new 2018 Mercedes-Benz GLE SUV.
An Elegant and Personalized Design.
The 2018 GLE SUV has an imposing yet well-sculpted profile. Active front LED headlights brighten the road to ensure full visibility. As for the taillights, they stand out harmoniously thanks to a "double-torch" design. Depending on your profile, you will be able to choose between a sport-oriented model with the AMG style and the AMG night set, giving the vehicle a darker design. Up to you!
Your Mercedes-Benz Rive-Sud dealership located near Montreal, has greatly appreciated the trunk capacity of the GLE SUV which transforms into a real storage facility. With storage space up to 2000 liters, you will have enough room to stock all your bulky items. Moreover, its electric tailgate will allow for fast loading.
Order of the Day: Safety and Entertainment.
The 2018 GLE SUV does not skimp on safety. Available on all GLEs in the series, 4MATIC all-wheel drive will help reduce hydroplaning on slippery roads and will give you a sensation of easiness and smoothness when driving on dry roads. Also, a whole system of safety devices is in place to ensure safe and pleasant travels without any stress. Among some of the features, active assisted emergency braking proves to be particularly effective in helping you avoid collisions and cruise control is always a very useful one.
Finally, quite a powerful entertainment system has been developed so you don't get bored during your trips. An 8-inch touchscreen will give you the ability to connect your mobile devices while enjoying your favorite music with the Harman/Kardon surround sound system.
So, delighted with this new toy yet? If you share the same tastes as your Mercedes-Benz Rive-Sud dealership, head to 4844 Taschereau Boulevard in Greenfield Park today. We are located near Montreal on the South Shore. We will gladly make ourselves available to you Monday to Friday from 9am to 9pm.