Press Release - Mercedes-Benz Rive-Sud Announces Pascale De Blois as General Manager
February 26 2019, Jean-François Breton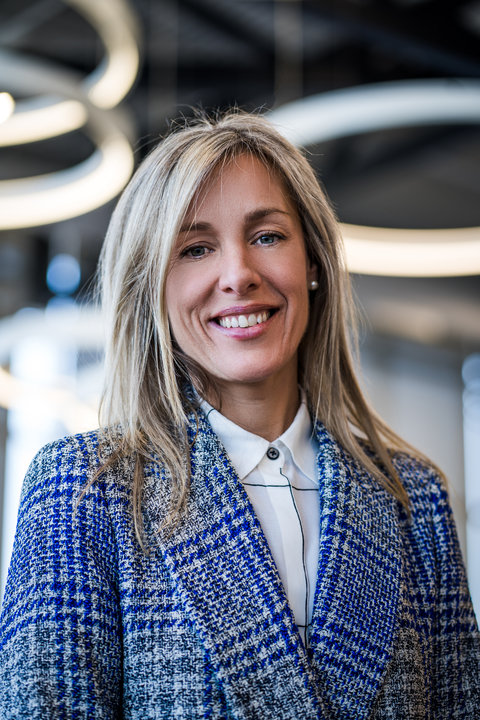 Mercedes-Benz Rive-Sud, member of AutoCanada Inc. (TSX:ACQ), has announced the hiring of Mrs. Pascale De Blois as its new General Manager.
Press Release
For Immediate Release
GREENFIELD PARK, February 26, 2019 – Mercedes-Benz Rive-Sud, member of AutoCanada Inc. (TSX:ACQ), has announced the hiring of Mrs. Pascale De Blois as its new General Manager.
Cumulating nearly 25 years of experience in the automotive industry, notably as Sales Manager, General Sales Manager and General Manager, Pascale De Blois has displayed an impressive track record of demonstrated success. Her strong skill set in business management, processes implementation, leadership and customer satisfaction makes her the perfect candidate for this position. As noted by Michael Rawluk, President of AutoCanada, "We are extremely proud to welcome Pascale De Blois to the AutoCanada team. Mercedes-Benz Rive-Sud is undoubtedly one of the most impressive dealerships in our network and we are convinced that Pascale's vision and philosophy will help them reach new heights."
For Pascale De Blois, the timing for this new challenge is perfect. "I am grateful for the trust the AutoCanada team has granted me. It is a great privilege to be able to represent one of the most recognized and respected brands globally, and to do so within Mercedes-Benz Rive-Sud's spectacular facilities. I will spare no effort to pursue the long tradition of excellence of this truly high-end destination on the South Shore."
As International Women's Day approaches, Mr. Rawluk underlines the increasing role that our female employees occupy at every level of the company. "We have the privilege of counting on the contribution of many exceptional women in various key positions at our head office as well as within our dealerships. The arrival of Pascale De Blois as General Manager of one of our very high-profile dealerships is just another great example."
About Mercedes-Benz Rive-Sud
Acquired by AutoCanada Inc. during the Spring of 2017, Mercedes-Benz Rive-Sud is the high-end destination on the South Shore of Montreal. With a stunning 3-level 125,000 square foot luxury auto dealership, Mercedes-Benz Rive-Sud is one of the only dealerships in Canada capable of accommodating more than 200 vehicles under the same roof. The showroom alone measures nearly 40,000 square feet on two levels. Established on Taschereau Boulevard for nearly 55 years, Mercedes-Benz Rive-Sud employs over 100 people, all devoted to delivering to their loyal customers a First Class experience inside facilities which are now ranked among the most spectacular in North America.
About AutoCanada
AutoCanada, a leading North American multi-location automobile dealership group currently operating 68 franchised dealerships, comprised of 28 brands, in eight provinces in Canada as well as a group in Illinois, USA and has over 4,200 employees. AutoCanada currently sells Chrysler, Dodge, Jeep, Ram, FIAT, Alfa Romeo, Chevrolet, GMC, Buick, Cadillac, Ford, Infiniti, Nissan, Hyundai, Subaru, Mitsubishi, Audi, Volkswagen, Kia, Mazda, Mercedes-Benz, Smart, BMW, MINI, Volvo, Toyota, Lincoln and Honda branded vehicles. In 2017, our dealerships sold approximately 63,000 vehicles and processed approximately 870,000 service and collision repair orders in our 999 service bays generating revenue in excess of C$3 billion.
- 30 -
For more information or to book an interview, please contact:
Jean-François Breton
Director, communications – marketing
Mercedes-Benz Rive-Sud
450-672-2720
Jfbreton@mbrivesud.com