Mercedes-Benz financing at Greenfield Park.
May 20 2015, Mercedes-Benz Rive-Sud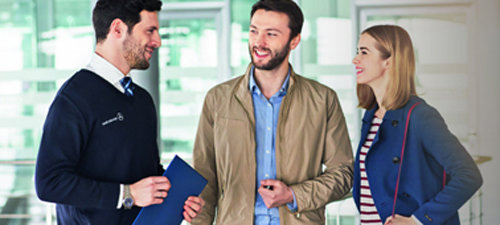 You're looking for the best Mercedes-Benz financing in Greenfield Park on the South Shore of Montreal? Come see us at Mercedes-Benz Rive- South! Whether you want to buy a new, used or a new vehicle demonstrator, you will have the choice between different financing products that will best suit your situation. By buying your vehicle from us, you enjoy the following benefits:
Terms of repayment up to 60 months;
Advantageous financing rates;
The possibility to choose the equipment and accessories of your choice;
And much more.
You prefer to rent a car? Never mind, you also benefit from Mercedes-Benz financing services and benefit from competitive interest rates. Inquire today at one of our specialists.
You can start filling in your online financing application today with one of the following two options: with our secure credit application tool, or thanks to our express credit tool, which will allow you to quickly obtain pre-approval of funding. By the way, if you have any questions about our Mercedes-Benz financing services, you can call at any time one of our advisors, who will be happy to answer your questions.
Regardless of the Mercedes-Benz model that caught your eye, there is a Mercedes-Benz financing product adapted to your needs. Learn more today at Mercedes-Benz South Shore in Greenfield Park on the South Shore from Montreal.