For 2017, Mercedes-Benz promises induction charging.
January 10 2015, Mercedes-Benz Rive-Sud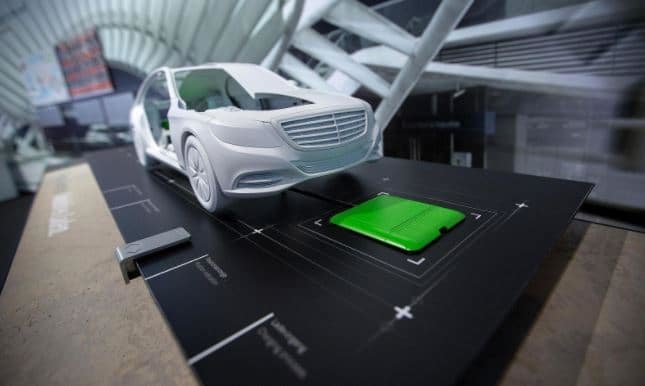 Since 2015, Mercedes-Benz has been testing contactless charging technology with its S 500 e. But what exactly is induction technology? This technology uses the magnetic field to transfer energy without any contact, thanks to a plate, located on the floor of a garage for example. The vehicle has only to park above the said plate and voila!
On the dashboard, the driver can see if the vehicle is within range of the charging station, as soon as it is reached, charging is done automatically and is constantly monitored by the system. The electrical energy is transmitted without any contact, with a power of more than 3.6 kW, for a yield estimated at 90%.
Although this technology has existed for several years, it has never been used for cars. But it's about to change and Mercedes-Benz will be the first to offer induction charging for one of its cars, the S 500 e. Autonomy should go from 25-30 km to 40-45 km.
Mercedes-Benz has been testing induction charging since 2015, and for the redesign of its S 550 e, this technology will be offered in addition to conventional charging. Rates for this new technology will be announced later. Your dealer on the south shore of Montreal can inform you of the latest announcement from the manufacturer. Visit them and at the same them, ask them about their advantageous financing rates and special promotions!