2019 Mercedes-Benz A Class: It's ready.
June 08 2018, Mercedes-Benz Rive-Sud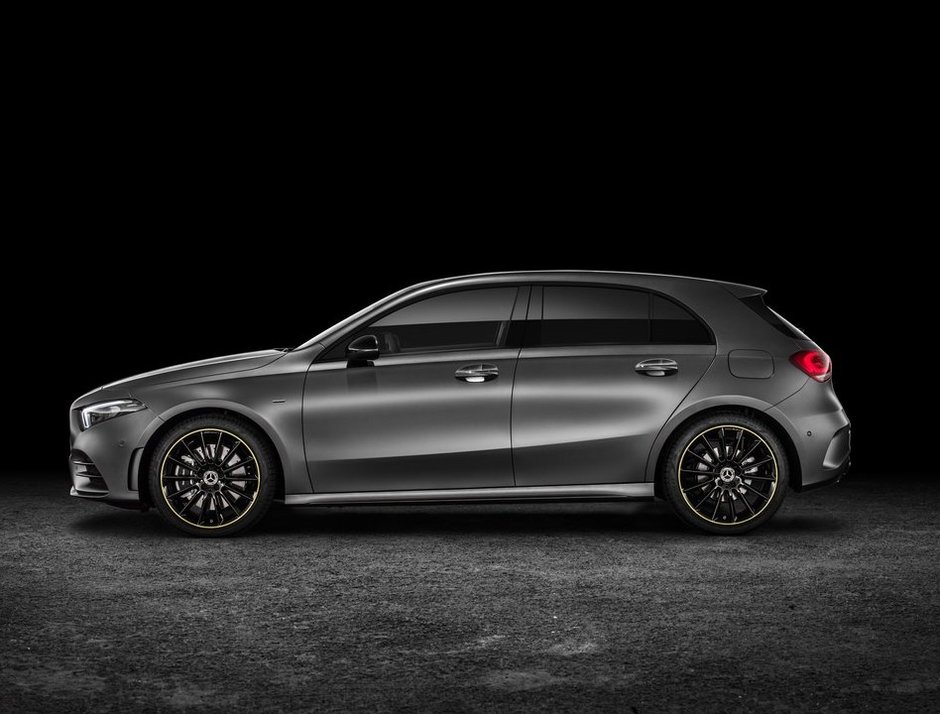 Mercedes-Benz offers one of the most comprehensive new vehicle lineups in the industry. In fact, no other manufacturer in the world offers as many vehicles to consumers. These models provide different benefits and levels of luxury, but they all share a level of refinement and comfort that surpass expectations. Whatever the price or model of the Mercedes-Benz you choose, you know you're getting something special.
That's why the new Mercedes-Benz A Class is so impressive. It will be the new entry-level car from Mercedes-Benz this fall, but it's clear to see that there's nothing entry-level about the new A Class.
Exclusive technology.
As the first A Class to arrive in North America, the 2019 model will stand out with its head-turning style and exclusive MBUX technology. This technology is an ultra-modern entertainment system that offers several exclusive features. For starters, the system's voice recognition has been greatly improved and it's possible to have conversations with the vehicle, just like you would with a Google Home system. MBUX has artificial intelligence components as well that allows the system to adapt to the driver's preferences.
MBUX is incredibly advanced, so it's surprising that Mercedes-Benz has chosen the A Class to introduce it to the world. This system will be integrated into a dashboard that includes two screens measuring either 7 or 10 inches, similar to the E-Class and S-Class. In other words, the new 2019 Mercedes-Benz A Class has an incredibly high-end interior space.
All A Class versions will be offered with 4MATIC all-wheel drive, while a 2.0-litre, turbocharged four-cylinder engine will come standard.
To learn more about the new 2019 Mercedes-Benz A Class, contact us today!